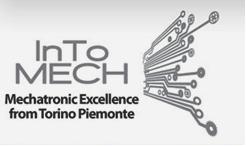 EICAS has been selected to join the InTo Mech Project, including the top-levelled mechatronic companies from Piemonte.
InTo Mech is a preferential source for foreign buyers who are looking for top mechatronic suppliers located in Torino and Piemonte - one of the best Italian high-tech regions.
The project aims at connecting the international demand for mechanics / electronics / information technology / testing to a fully integrated supply chain.
Specifically, InTo Mech company skills are mainly applied to industrial processes in the following sectors:
agro-food
aerospace
automotive
bio-medicine
design & style
ICT
mechanics
railway
robotics & automation
More information about the programm InTo MECH are available at the web site: http://www.intomech.com/eng/company/10.