2002–2006: EICASLAB FOR THE INDUSTRIAL AUTOMATION
In 2002 EICAS has obtained a European funding from the European Commission in the frame of the Innovation Programme, for the three-years ACODUASIS (Automatic Control Design Using Advanced Simulation Software), whose aim was the technology transfer of the EICAS control design knowledge towards the robotics sector. The scientific breakthrough was supported by a customised version of the EICASLAB specifically oriented to the robotics sector. Methodology and software were tested with full success by European industries, universities and research centres (results are available here).
2005–2012: INNOVATIVE MEASURING SYSTEM FOR THE INDUSTRIAL AUTOMATION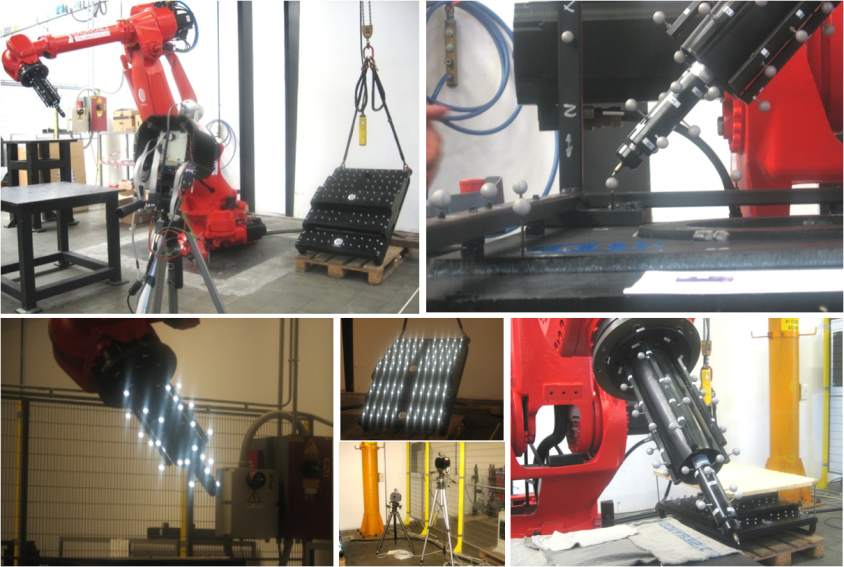 From 2005 to 2008 EICAS was the Coordinator of the ARFLEX project (Adaptive Robots for FLEXible manufacturing systems), aiming at applying the most advanced control technologies (control theory, sensor devices, electronic embedded systems, and, in general, ICT) to radically innovate a class of products – industrial robots – where these technologies did not yet find full applications. Within ARFLEX EICAS demonstrated the possibility to measure the tool pose of an industrial robot with an accuracy of 0.1 mm using cameras placed at a distance of 3-4 metres from the robot operative working area.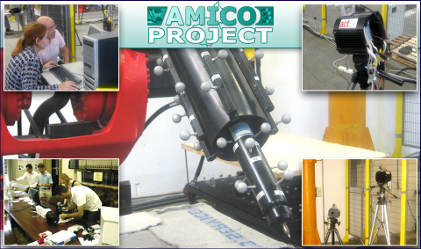 Then, in the period 2010-2012 a prototype of a new optical multicamera measuring system for industrial applications was performed and successfully experimented within the AMICO project (Advanced Monitoring and Intelligent Control).
The above activities represent the starting point of the EICAS Key Enabling Technology ARGO for the Industrial Automation!
2006–PRESENT: SAFE HUMAN-ROBOT COLLABORATION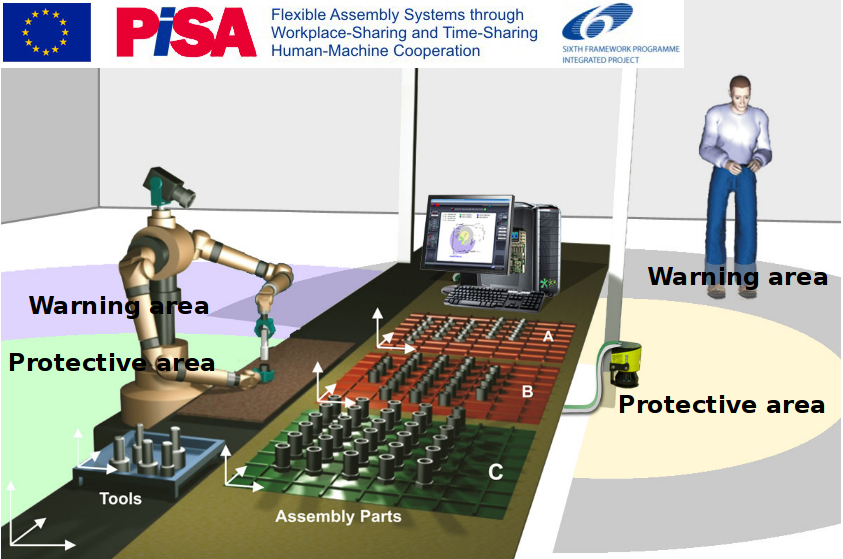 From 2006 to 2010 EICAS was Partner of the PISA project (Flexible Assembly Systems through Workplace sharing and Time sharing HM cooperation), dealing with flexible assembly systems achievable through workplace and time sharing human-machine co-operation. EICAS worked on conception of a distributed multi-hierarchical-level control system and on design of methodologies and tools for safety and FDIR in the human-robot, robot-robot and robot-machinery cooperation.
Since 2012, EICAS started to employ ARGO in the area of the Human-Robot Collaboration. Applications of training-by-demonstration and support to manual welding have been studied and successfully experimented respectively within the FREE project (Flexible and safe interactive human-Robot Environment for small batch Exacting applications) and the ADIUVARE project (Adaptive and flexible welding cell through advanced vision systems and augmented reality).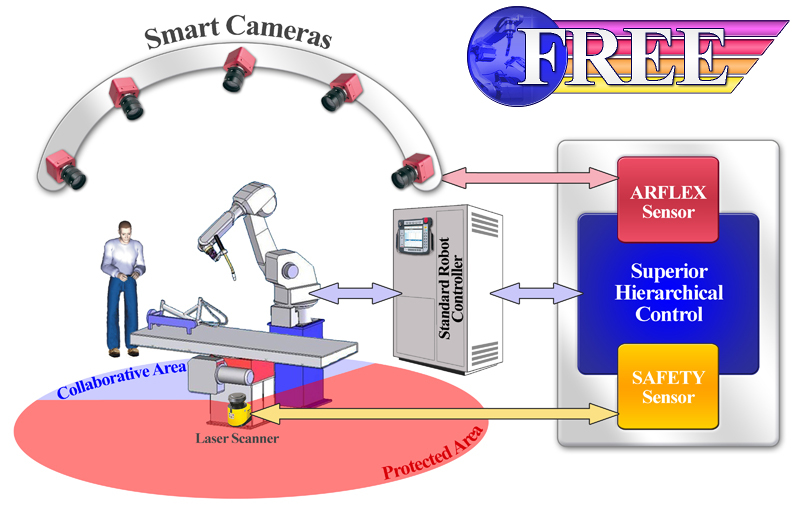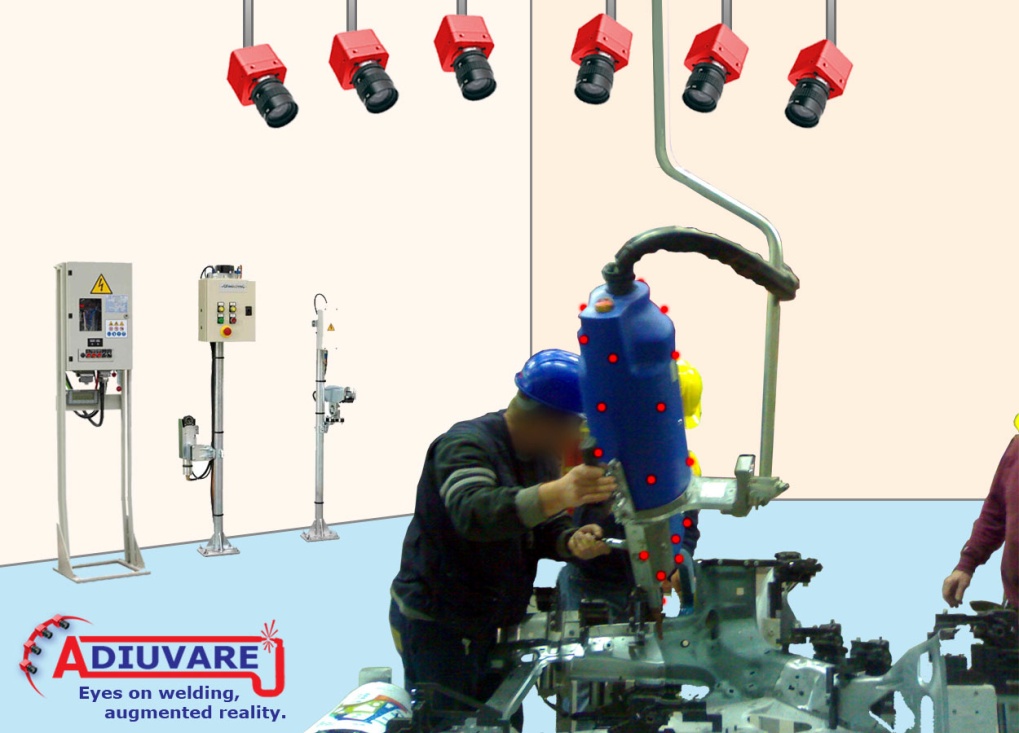 In 2014 ARGO has been selected as Enabling Technology for the safe-human robot collaboration tasks within the on-going ADAPTIVE project (Approccio Modulare ed Adattivo alla Fabbrica Digitale).