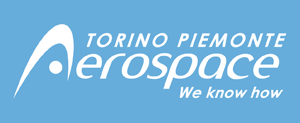 EICAS Automation SpA has been selected among the 66 "excellent ICT companies" from Piedmont to participate in the program Torino Piemonte Aerospace, promoted by the Torino Chamber of Commerce with the aegis of Regione Piemonte, the Italian Ministry of Economy and the European Union and is managed by Piemonte Agency for Investments, Export and Tourism.
The three year project Torino Piemonte Aerospace (2007-2009) selected top class enterprises of the aerospace & defence sector based in Piemonte (North Western Italian region), particularly the area surrounding its capital city Torino, territory strong of 400 companies, 10.000 employees and 1.800 million euros of turnover.
The project is now offering international buyers - main constructors and prime contractors - a preferential channel to meet them and facilitate business development. Torino Piemonte Aerospace offers international buyers a preferential channel to meet and develop business with top class enterprises of the aerospace & defence sectors based in Piemonte, Italy. Find out all member companies on this site.
More information about Torino Piemonte Aerospace are available at the web site: http://www.torinopiemonteaerospace.com/